Free resources available to use in presentations, at events, on social media and on your website.
The Office for Seniors works to raise awareness of elder abuse and of the support available through the Elder Abuse Response Service (EARS) and its free helpline. If you're interested in raising awareness about elder abuse and its signs, we have a range of resources you can use.
Digital resources
We have a range of digital resources, including email signatures, website graphics, and social media graphics designed for Facebook, Twitter, Instagram, and LinkedIn. These are free to use under Crown Copyright.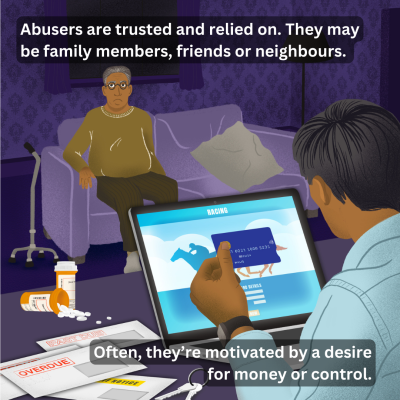 Download elder abuse awareness social media graphics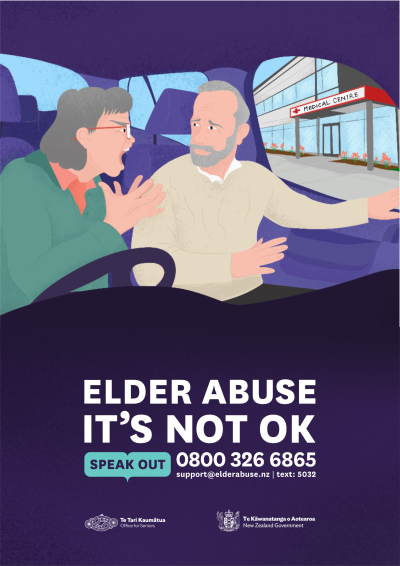 Download Elder abuse awareness digital posters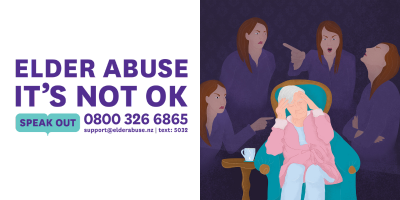 Download Elder abuse awareness email and website graphics
YouTube videos
We have developed a series of short videos on the signs of abuse. These are available on YouTube to embed on your website or use in social media.
Spotting the signs financial abuse discusses common red flags
Free printed resources
We have a range of resources available free to order including posters, flyers, and wallet cards. You can order these for your organisation or for personal use.
These include the publications:
Elder Abuse – It's OK to help
You have the right to feel safe
Financial abuse of older people
Hidden harm – psychological abuse of older people
Don't look away – neglect of older people