To foster interest in starting a business later in life, the Office for Seniors received funding through Budget 2022, and Pasefika Proud, MSD, to support five Senior Enterprise pilots, which are set to start in March 2023.
The pilots involve training, mentoring and group activities to support participants to a point they have the skills and confidence and networks to venture into starting up a small business later in life.
These pilots are targeted to people 50-years-old and over and aim to attract around 80 participants.
The training will draw on academic work on senior entrepreneurship, including the Massey University report Senior Entrepreneurship in Aotearoa New Zealand, released in September 2022, as well as the research teams website, which contains a range of useful resources for prospective older entrepreneurs.
Older workers have transferrable skills and networks, which are great foundations from which to build a business. Some barriers found in the Massey research are self-belief, practical business skills and access to networks. The pilots aim to address these.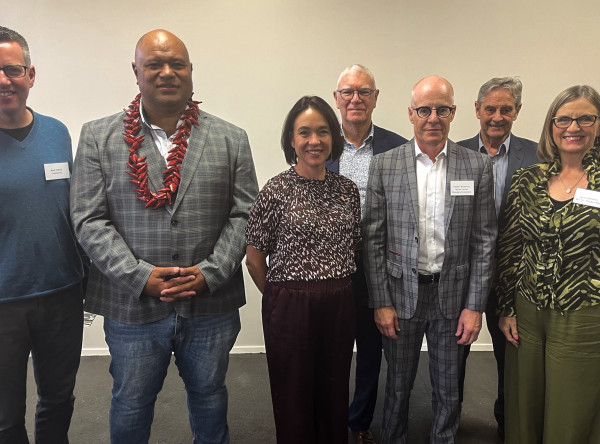 These organisations are contracted to deliver this 2023 training:
Ngā Toi Hawkes Bay Charitable Trust
Ngā Toi Hawkes Bay will take a collaborative approach supported by Ngati Kahungunu Iwi and other advisors to develop a by Māori by Māori pilot programme tailored to older Māori creatives starting out in business. Intensive over first 12 weeks of clinics, coaching and mentoring with wrap around hauora support followed by one-to-one business mentoring.
Nelson Tasman Chamber of Commerce
Will take a collaborative approach-supported by Nelson City Council and Business Assist as well as Age Concern to promote the pilot. The programme will consist of a mixture of group training focused on business essentials capability building and one-to-one business mentoring.
Trust MYRIVR will take an individualised approach to providing tailored support to older Māori and Pacific entrepreneurs. In addition to supporting older participants, Trust MYRIVR will focus on their families, and where possible support the development of multigenerational businesses.
Creative HQ takes a "learn by doing" approach to capability-building services so the cohort can apply their learning and make real progress on their entrepreneurial journey. The team at Creative HQ will help break down the jargon of entrepreneurship and connect the aspiring business owners with a range of other supports. The cohort will complete the Creative HQ Certificate in Applied Innovation, participate in the Creative HQ Startup sessions, connect with the startup community, and use the Creative HQ entrepreneurship e-learning modules
Works with its university innovators to shape their research into initiatives that create impact. Its programme will build on a previous programme run in conjunction with the Selwyn District Council and supported by the Office for Seniors. Univentures will develop and deliver an online support programme that can be delivered to geographically dispersed participants. You can read more about Univentures here
Related reading:
Key area: Achieving financial security and economic participation