Better Later Life – He Oranga Kaumātua 2019 to 2034
Better Later Life – He Oranga Kaumātua 2019 to 2034 is the Government's strategy for our ageing population which focuses on making the future better for New Zealanders as we age.
Our strategy
The Better Later Life strategy will help to ensure we create opportunities for everybody to participate, contribute and be valued as we age.
Many older people in New Zealand are living well, but the number who are not is likely to increase in the future. The make-up of the 65+ population is also changing, with more people living longer.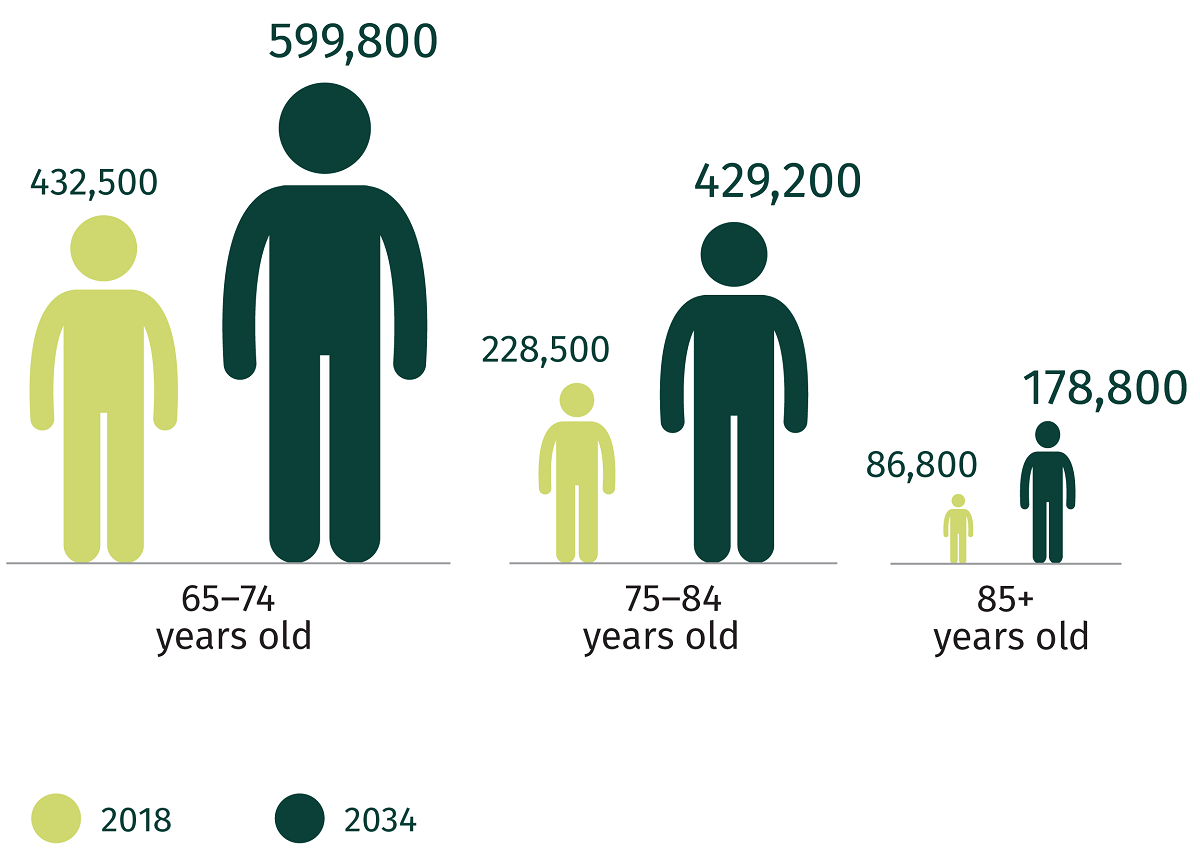 Our vision
Older New Zealanders lead valued, connected and fulfilling lives
Kia noho ora tonu ngā kaumātua
Our guiding principles
Valuing people as they age
Te whakaaro nui ki te tangata i ō rātou rā ki te ao
Keeping people safe
Te noho haumaru
Recognising diversity and that everyone is unique
Te aronui ki te āhua ake o ia tangata
Taking a whole-of-life and whānau-centred approach to ageing
Te whakarangatira i te kaumātuatanga mā ngā tikanga whānau
Taking collective responsibility to plan and act for later life
Te mahitahi ki te whakamahere i ōna rā ki te ao
Read the strategy
Key areas for action
The strategy identifies five key areas for action:
Achieving financial security and economic participation
What we want to achieve:
All people have sufficient income, assets and other support to enjoy an adequate standard of living as they age.

New Zealand is financially prepared for an ageing population.
Older workers are treated fairly, recognised for contributing expertise and skills, and have access to training and upskilling.
As people age, they can work if they wish or need to.
Those who cannot work up to the age of NZ Super entitlement due to their health or a disability are provided with support.
Promoting healthy ageing and improving access to services
What we want to achieve:
People enter later life as fit and healthy as possible.
People have equitable access to health and social services.
A whānau-centred approach is taken to design and delivery.
Creating diverse housing choices and options
What we want to achieve:
People can age in a place they call home, safely and where possible independently.
Enhancing opportunities for participation and social connection
What we want to achieve:
As we age, we remain socially connected and actively participate in our communities.
Reduce loneliness amongst older people.
Older people are valued and respected.
There are opportunities to contribute to society regardless of age.
People are supported to make choices and make decisions.
As they age, people feel and are safe.
Elder abuse and neglect are reduced and people who experience it are supported.
People who do not use technology can still access services and be safe to do so.
Volunteering is supported.
Recognise the diversity of our older population.
Making environments accessible
What we want to achieve:
NZ communities, facilities, places and spaces are age-friendly and accessible.
As we age we can easily and safely get to where we want to go.
Key indicators
We have developed a set of indicators for the 5 key action areas of the strategy outlined above.
The initial indicators focus on tracking the desired outcomes identified under each of the key areas for action.
Better Later Life strategy – key indicators
A set of indicators were also developed to track the impact of COVID-19 on older people.
Developing the strategy
Read about how the strategy was developed:
Better Later Life Action Plan
The Better Later Life Action Plan sets out the Government's priorities and commitments to deliver the Better Later Life – He Oranga Kaumātua strategy from 2021 to 2024.