Find out more about the Minister for Seniors, Hon Casey Costello
Minister for Seniors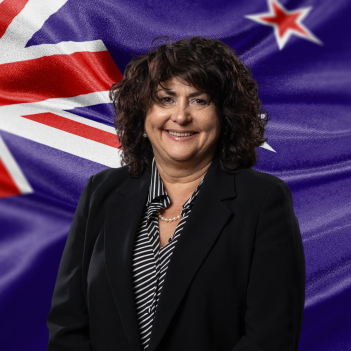 The Minister for Seniors is Hon Casey Costello.
Casey Costello is a New Zealand First list MP based in Port Waikato, and is of Ngati Wai, Ngapuhi and Anglo-Irish ancestry.
While this is Minister Costello's first term as an MP, this isn't her first time working at the Beehive. In the early 2000s she was the manager of security and operations at Parliament. She is also a former police Detective Sergeant and Vice President of the Police Association and has also held managerial roles in the security and construction industries.
Most recently, Minister Costello has been running her own business and advocating for victims of migrant exploitation in New Zealand.
The Hon Casey Costello is also the Minister of Customs and the Associate Minister of Health, Immigration, and Police.
Costello, Casey - New Zealand Parliament (www.parliament.nz)